Post by spellcheck on Mar 12, 2009 12:06:30 GMT
Last august I started a rebuild restoration on an 82 PK50s. I had no idea what I was doing. I am a sculpture professor and artist in Kentucky (the states) so the body work and was going to be exciting and the comfortable part. The engine work was a different story. I documented the whole thing
HERE
if you want to check it out from the beginning. But here are just a few images to play catch up.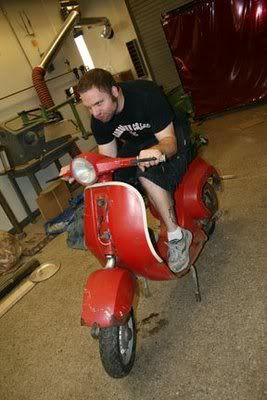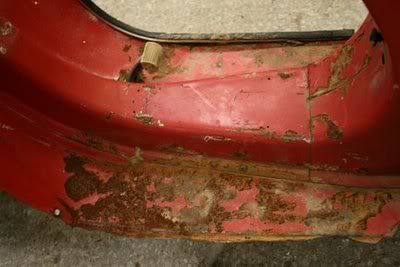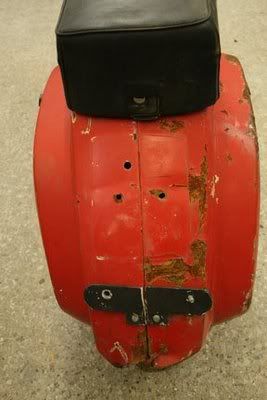 this is the condition I found it in. come to find out someone had stolen it and wrecked it going about 60mph. The frame was crooked and it had been sitting in the junk yard outside for about 2 years. I found out later about it being stolen and actually met the original owner and she told me the whole backstory. It was a illegal italian import into the states, smuggled in a crate of wine.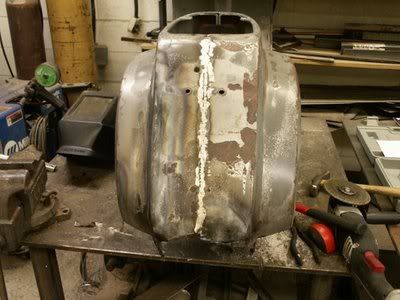 Got it down to bare metal and cut the frame bent it back to shape and rewelded it.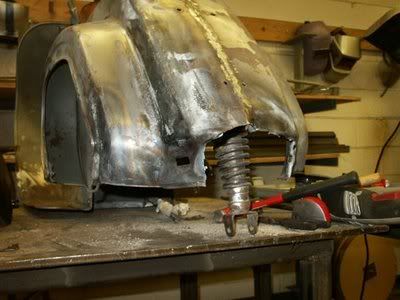 the guy that wrecked it was running a wheelie and the back portion of the body was shredded so i cut it off and made a new back plate and welded it back together.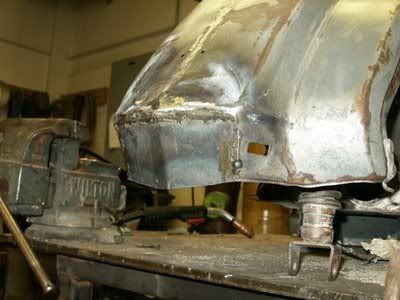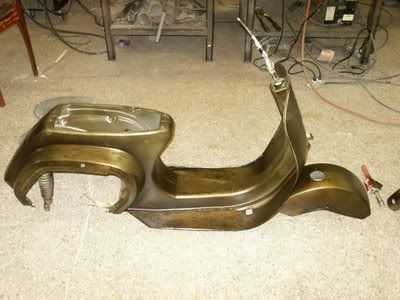 after beating all the dents out i put an etch on it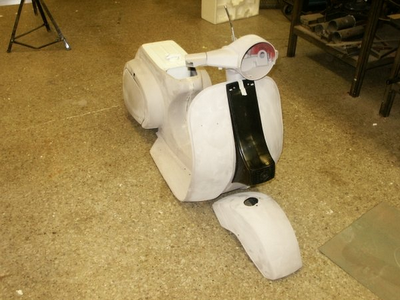 then a couple of coats of surfacer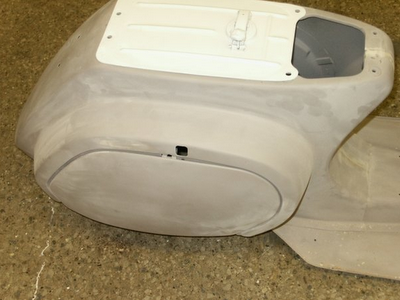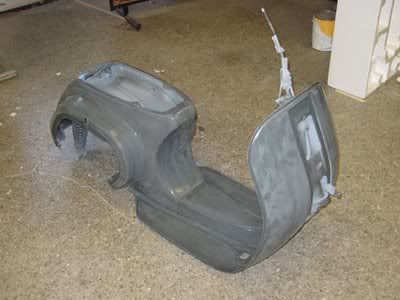 4 layers of color and primer (due to some freaking bug landing in the paint)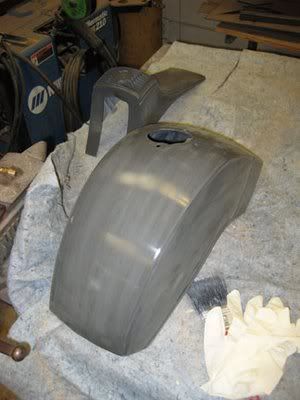 (this picture is going to be something that hurts me for a while... if you see the end of this post you will see why)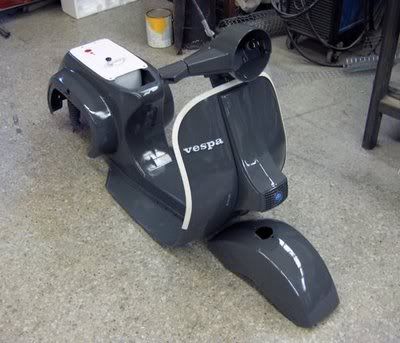 Finish Coat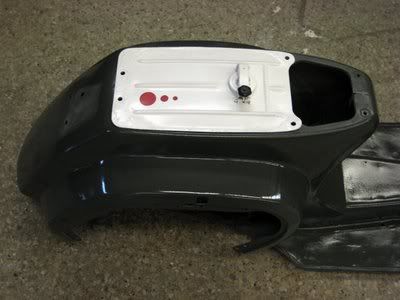 detail on gas tank (the dots are the original color, masked over during paint)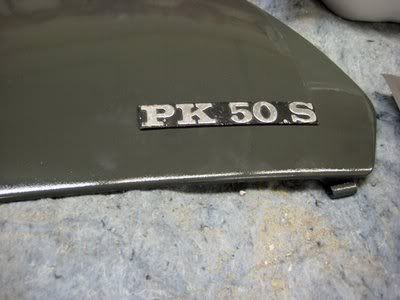 putting badges back on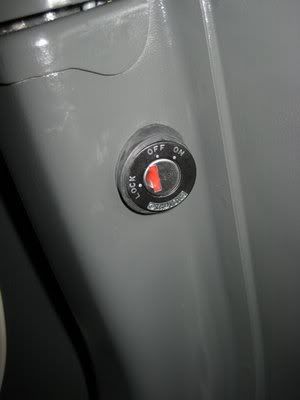 putting some new bits in.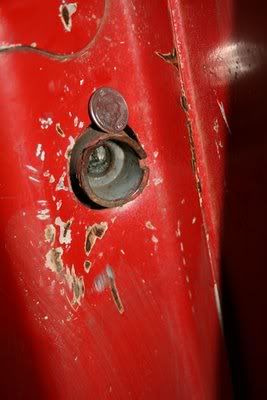 here is what it was before.
AND here is where it was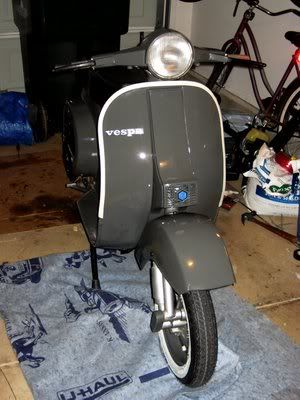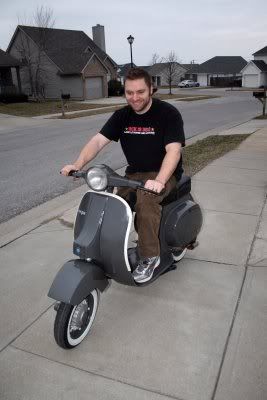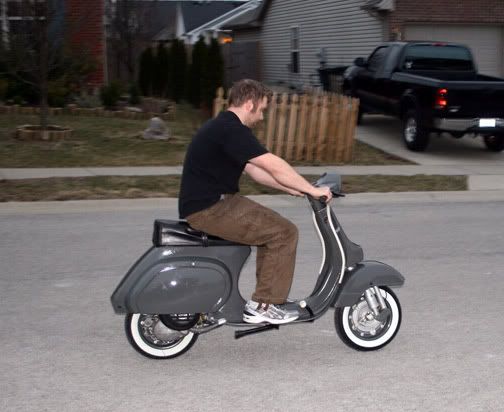 Until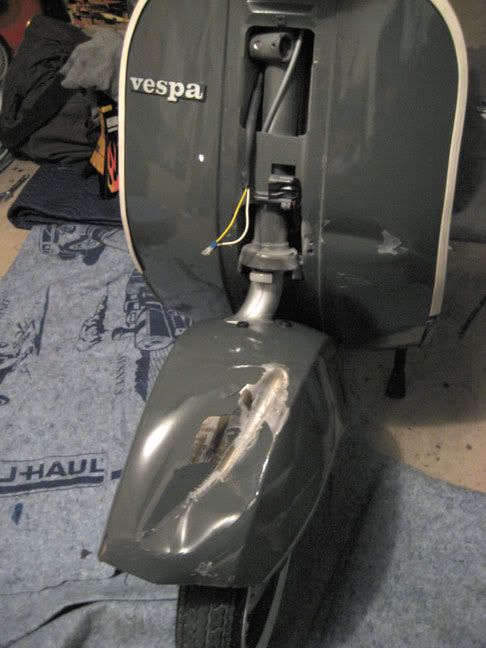 My clutch has been having problems and when taking it out for what I thought would be a quick spin around the block to make sure the problem was fixed ended up being me wrecking into the back of a truck. So now I have to rebeat out all the dents in the fender and get and modify a new horncasting (since it exploded into 100 parts) and repaint both (which is why that picture above sucks to look at)
Also I have a dent now in the leg shield which I can bang out but I dont have a clue the best way to repaint that area without having to repaint the whole thing, if anyone has any Ideas I am open to it.
So that is where I am now. I still have to make or attach a taillight assembly and I am going to make the floor rails.